What is a Forensic Interview?
When a concern arises that a child has endured sexual abuse, a forensic interview is the best way to gather information about the allegation. A forensic interview is an objective, non-leading, legally defensible and age-appropriate, information-gathering process. Forensic interviews reduce trauma experienced by children by reducing the number of times they have to talk about what happened to them.
Unless a child is too young to talk, his or her experience at the Cece Yara Child Advocacy Centre will begin with a Forensic Interview. The interview is conducted by someone trained in latest forensic interviewing techniques, child development and linguistics, and will take place in one of our age-appropriate interview rooms. The interview will be permanently recorded and observed by law enforcement or child protective services investigators who are part of the Child Advocacy Centre multidisciplinary team. This allows investigators who are assigned to help your family, ask the forensic interviewer additional questions that can clarify information and reduce the times a child will have to be interviewed. As a result, all members of a multidisciplinary team obtain the information needed to proceed on behalf of the child.
Why does my child need a Forensic Interview?
It is quite difficult to prove the offence happened because the perpetrators often deny the abuse and most acts of sexual abuse cannot be witnessed, the child's statement is a vital evidence in child abuse cases. Developmental issues, such as children's varying abilities to recall events and the use of language, as well as the trauma they may have experienced, complicate efforts to obtain information about the abuse. The forensic interview is designed to overcome these obstacles and to obtain information that will either corroborate or refute allegation or suspicion of abuse and neglect. It can also be useful in assessing the medical and psychological needs of the child.
What Information do I need to tell my child about coming to the Cece Yara Child Advocacy Centre?
Children are put at ease by knowing what to expect. It is helpful to inform your child that someone wishes to talk with him or her about what was reported. It is important to reassure your child and give him or her permission to talk freely. However, it is equally important not to rehearse with your child or tell your child what to say. You may tell your child that:
"We are going to the Cece Yara Child Advocacy Center. It is a special place where children go to talk about important matter/ incident. The person you will be talking to talks to lots of children about what might have happened to them. It's okay to tell them everything. You are not in any trouble."
Do I have the opportunity to watch my child's interview?
No, you can't. Only professionals directly involved in the investigation are permitted to observe the interview sessions. This is to reduce possible stress that the can be placed on the child and to provide a neutral setting for the child and the investigation.
All forensic Interview with child are recorded to minimise the number of times your child will have to talk about the abuse.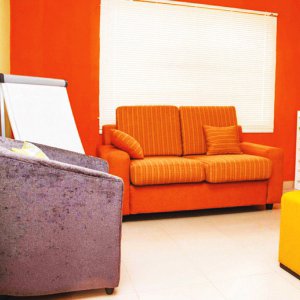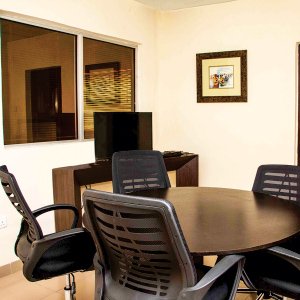 Who will my child be talking to at the centre?
Your child will be talking to one of the Centre's trained Child Forensic Interviewers. They have been trained on how to talk to children about difficult subject because it is important not to ask the child suggestive questions and also move at the pace that is comfortable for the child to ensure that the details of the alleged abuse are given by the child alone.
What will I be doing while my child is being interviewed?
You will have the opportunity of meeting with your child's advocate who will readily response to any concerns and questions you may have by providing you with rich resource that will help you through this difficult time. Your children are welcome to play in the children's reception area while our child advocates will keep an eye on them. This will provide you the opportunity to discuss privately with your advocate.
Will my child be counselled as well?
Every child is unique in its needs. Some children will need counselling while other may not. However, we provide a first-time counselling session for every child. Our child psychologist will determine whether or not to continue the sessions, or whether alternative therapy or a referral is needed.
Sometimes, parent want their children to forget about the abuse and move on with their life rather than talk with a professional who will help the child through the healing process. It is important to address the far-reaching impact of abuse at this time. You may also need counselling to help you cope with or understand everything that has happened to your child.
What happens After The Interview
At the end of the interview, we will inform you about what to expect during the next stage of the investigative process. Also, a Child Advocate assigned to your case will contact you to follow-up with you, answering any outstanding questions you may have, and work with you to ensure that you and your child remain supported throughout the entire investigative process.
How Should I React To My Child After The Interview?
Follow their lead.  If they don't bring up the interview, you don't need to talk about it.
Be careful not to interrogate (quiz or question) your child about the interview or abuse. A child who has experienced abuse may not want to disclose the details of that abuse to a parent no matter how well intentioned that parent is. Any questions you have may be asked of your Child Advocate.
Do let your child know that talking with the interviewer was the right thing to do and acknowledge the courage it took to do so.
It is very important that your child be allowed to express his/her feelings.  Spending special time with your child may help them share his/her feelings and thoughts with you.
Be calm and supportive. It may be difficult to listen to what your child has to say, but your child needs to talk to someone who will believe and support him or her.  Don't share your feelings of frustration or helplessness with your child thereby overwhelming them with your emotions. If you need support, please reach out to your Family Advocate or a trusted friend or family member.
Do not lead your child to believe that the interview is the only part of the legal process in which they are involved. It is possible that your child will be interviewed again or asked to testify in court. Explain to your child (in an age-appropriate way) what the investigative (and possibly prosecution) process will entail.  The professionals involved, and Advocacy Center Staff, can help you do this.
How Do I access Child Forensic Interview Suite?
Our services are for free. To access these services call our child helpline on 0800 800 8001 or visit our Child Advocacy Centre.
The Cece Yara Child Advocacy Centre
2A Akin-Ogunmade Davies Close, Gbagada Phase 2, Gbagada, Lagos
Website: www.ceceyarafoundation.org
Email Address: help@ceceyara.org
Twitter: @cece_yara
Facebook: Cece Yara Foundation
Phone: 0818 241 8824
Free Child Helpline is 0800 800 8001