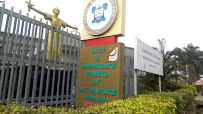 Address:
Owolowo Street, Ikorodu
Local Government area
Ikorodu
Ownership
Federal Government
Description
A lower court where, in several jurisdictions, all criminal proceedings Street art. Also some civil matters may be dealt with here, such as family proceedings.
The Lagos High Court system is comprised of The Criminal Division, The Lands Division, The Family and Probate Division, The Commercial (FaStreet Track) Division, The General Civil Division, The Special Offences Courts and The Sexual Offences Courts. The rules and procedures governing the operations of the Lagos State High Court is of Lagos State (Civil Procedure) Rules 2019.