The Cece Yara Foundation, in collaboration with Cummins West Africa Ltd., successfully concluded a two-day training workshop on child protection for teachers in Kosofe Local Government and educators in correctional centers in Lagos, Nigeria. The event, held on 7th and 8th June, 2023, aimed to equip 200 educators and caregivers with best practices in safeguarding children from abuse.
The comprehensive workshop provided participants with crucial knowledge, tools, and strategies to identify and respond effectively to instances of child abuse. Through interactive sessions and expert facilitation, the training empowered educators to recognize different forms of abuse, understand warning signs, and implement proper reporting procedures. By doing so, they are better equipped to create safe and nurturing learning environments for children.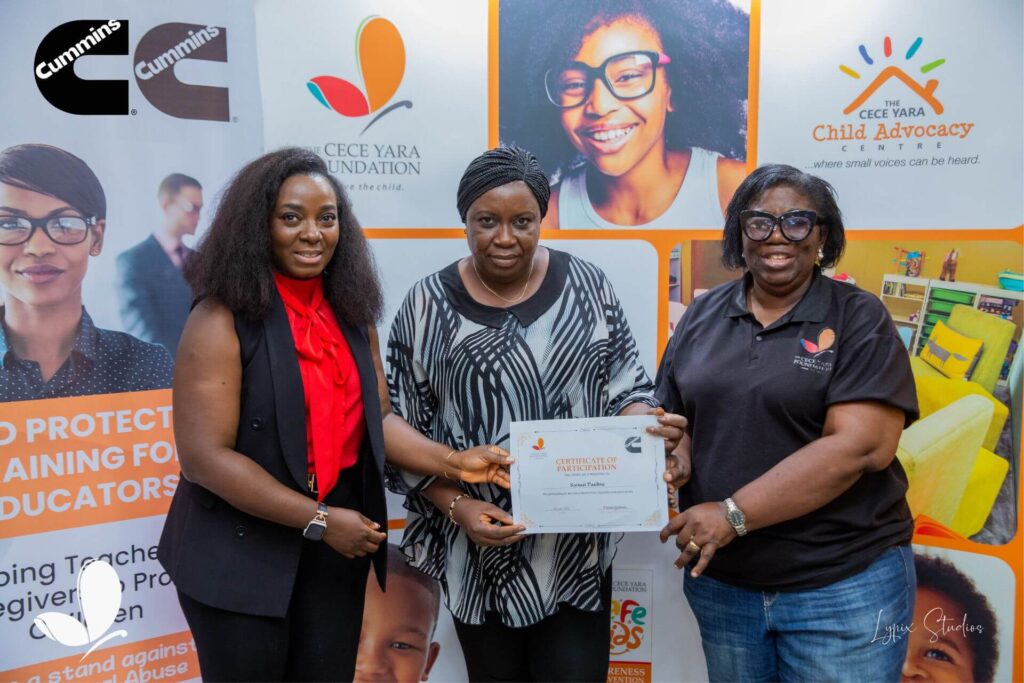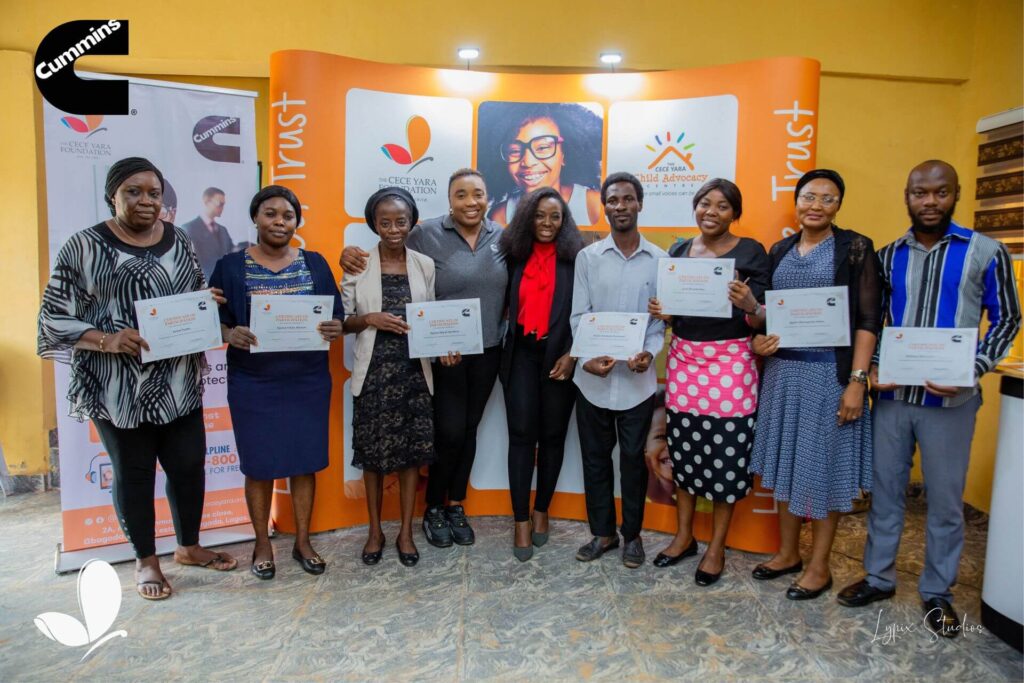 During the training, Detutu Ajibodu, the CEO of the Cece Yara Foundation, in a heartfelt speech, commended the commitment of the participants to creating safe spaces for students. She emphasised the significance of being well-informed and equipped to address child abuse, stating, "Child abuse is a deeply distressing issue that affects countless children worldwide, and as educators, it is our responsibility to be well-informed and equipped to identify and respond to any signs of abuse."
The workshop sessions, delved into the complexities of child abuse, providing insights into establishing supportive atmospheres within schools, promoting open dialogue, and empowering children to seek help when needed. Participants actively engaged in discussions, sharing their thoughts, experiences, and raising thought-provoking questions.
The success of this training workshop was made possible through the partnership with Cummins West Africa Ltd., a company deeply committed to corporate social responsibility. Their support ensured that educators and caregivers had access to this vital training, strengthening their ability to protect children's well-being. And as a standard practice across board in Cummins, to encourage active participation in community development, employees served as volunteers during the workshop.
Cross-section of training workshop
Nkechi Egejuru, Director & Legal Counsel, Cummins West Africa Ltd., reiterated the organisation's commitment to community development, highlighting the crucial role each stakeholder plays in mitigating and preventing child abuse, and the value of such workshops in changing the narratives by equipping participants with adequate information that will aid in preventing, identifying, and addressing such incidents.
The Cece Yara Foundation, renowned for its dedication to child protection and advocacy, believes that educators play a transformative role in the lives of students beyond academics. By familiarising themselves with signs of abuse and implementing appropriate interventions, educators become pivotal in breaking the cycle of violence and providing a secure environment for children to learn and thrive.
Other images from the training
Expressing gratitude to the educators and caregivers, the Cece Yara Foundation and Cummins West Africa Ltd. acknowledge their dedication and commitment to creating safe and nurturing environments for children. Together, through education and collaboration, they strive to build a brighter and safer future for the children in their care.