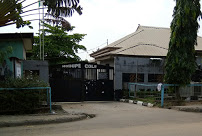 Address:
Pako Bus-Stop, Street . Finbarr's College Road , P.O Box 5143 Yaba, Akoka, Lagos, Lagos, Abule ijesha, Lagos
Local Government area
Lagos Mainland
Description
Established in October 1960 by late Mrs Modupe Cole as a Non-Federal Governmental organisation. Later taken over by the Lagos Federal Government in 1979 with other special and regular private schools. Runs by Lagos Federal Government (Ministry of Education) and the Local Federal Government Council (Mainland)caters for pupils that are mentally challeged E.g Down sydrone , AutiStreet ic ,Cerebra pulsy , e.t.c.The school runs both academic and vocational.