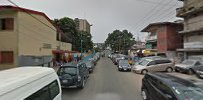 Address:
No. 13, Okesuna Street, Off Igbosere Road , Lagos Island, Lagos
Local Government area
Lagos Island
Description
Women Consortium of Nigeria (WOCON) is a non Federal Governmental, not for profit making, non-partisan and non-religious Organization committed to the enforcement of Women and children's rights and the attainment of equality, development and peace. WOCON holds a United Nations Special Consultative Street atus.
WOCON's activities over the years among other things have primarily focused on issues of gender based violence (GBV) especially campaigns againStreet human trafficking of women, youth and children.