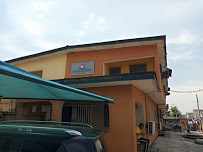 Address:
14 Ajayi Aina Street , Gbagada, Lagos
Local Government area
Shomolu
Description
Bales of Mercy Orphanage is on a mission to build and manage a secure home for disadvantaged abandoned orphaned and vulnerable children in an environment of love and tranquility.
To teach and imbibe Godly virtues, character and values to these children
To reStreet ore their self-worth through early foundation of solid schooling.
Through the process of adoption seek homes of responsible couples and families where they can achieve their fulleStreet potentials in life.