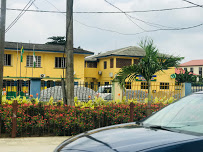 Address:
Oba Akinjobi Way, Ikeja GRA, Lagos
Ownership
Federal Government
Description
Area F Command, Ikeja, Lagos State, Opp Police Training School, beside Ikeja Teaching Hospital, on Akinjobi Street reet.
The Lagos State Police Divisional Headquarter was instituted to maintain and regulate law enforcement in Lagos State.
A Police station with a Family support Unit, Gender Unit and Juvenile Welfare Centre.
Special trained Police officers are available to deal with gender based violence/violence againStreet children and domestic violence.