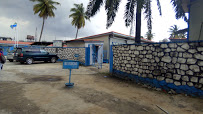 Address:
12 King George V Road , Onikan, Lagos
Ownership
Federal Government
Description
This serves all the men and women of the force in the State by taking care of medical issues encountered by them.
It's a secondary health care facility where medical teStreet as well as evaluation are carried out before some major recommendations.
All needed treatments are also carried out in this facility as well as laboratory.