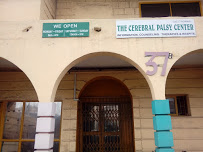 Address:
33 Bode Thomas Street, Surulere, Lagos
Local Government area
Surulere
Description
The Crebral Palsy Center Envisioned a world in which individuals with Cerebral Palsy are fully integrated into society.
It was established to advocate for early intervention as well as provide services and therapies for children with Cerebral Palsy.
Respond accoRoad ingly to the unique needs of each child under its care.
EStreet ablish an efficient network for creating awareness and improving underStreet anding and acceptance of this condition.