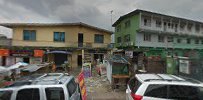 Address:
Fadeyi Street, Obafemi Awolowo Way, Oregun\, Ikeja
Local Government area
Ikeja
Description
The Women, Law and Development Centre, Nigeria (WLDCN) is a non-Federal Governmental, non-partisan, non-sectarian, non-profit making organization limited by guarantee RegiStreet reetation No. RC 276412 (1995). It was initiated primarily to fill a perceived gap for a small research and training women's Center focused on the empowerment of women to make them agents of change on their own behalf.