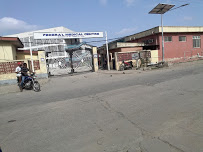 Address:
2 Ondo Street (West), Ebute Metta, Lagos
Ownership
Federal Government
Description
Federal Medical Centres (FMCs), were established nationwide in states that do not have Federal University Teaching Hospitals present. Lagos State being an exception.
It is a tertiary Health Care Facility, equipped with State of the art facility to provide quality health care service to all and sundry.
They are ususally not affiliated to College of Medicine in Universities.